September 15, 2020.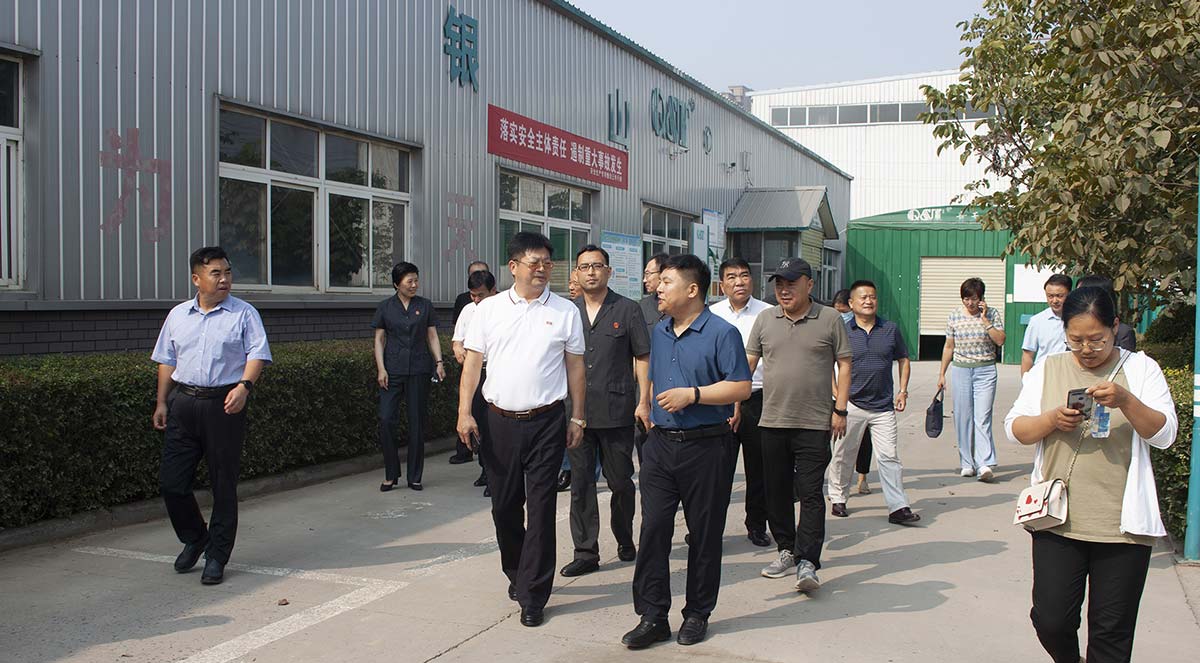 Director Li from Kaifeng People's Congress, President Hou from the City Court, Mayor Guo of Xiangfu District and their fellow congressmen visited Q&T Instrument Headquarters today. Mr. Zhang (President of Q&T Instrument Co., LTD) accompanied the inspection team.
Together the team reviewed Q&T Instrument's environmental protection facilities and equipment. Director Li praised Q&T Instrument's effort and environmental protection strategies, Director Li declared as the provincial government ordered, all local firms and companies need to abide strictly to the emission standards set forth by the People's Republic of China.
Q&T Instrument Co., LTD actively responds to the Government's order of emission control for Winter 2020. To protect our mother Earth, Q&T Instrument introduced various environmental protection measures, including our newest addition of environmentally friendly sandblasting machine filters and public use electric vehicles.
Environmental protection is always one of the top priorities for Q&T Instrument Co., LTD. In the future, Q&T Instrument hopes to work together with our valued clients to promote environmental awareness, to protect and preserve our wonderful mother Earth!